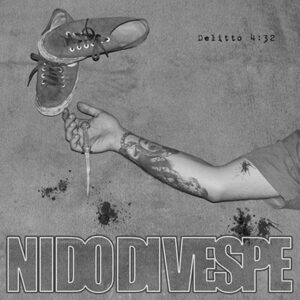 Año: 2014
Lugar: Lucca (Italia)
Disco lleno de canciones rapidas y pesadas. Una mezcla de hardcore punk al estilo italiano (tipo Negazione, para que se hagan una idea), crossover thrash y grindcore. Pronto volveran con un nuevo disco.
Anno: 2014
Luogo: Lucca
Disco pieno di canzoni veloci e pesanti. Una miscela di hardcore punk stile italiano (alla Negazione, per intenderci), crossover thrash e grindcore. Presto torneranno con un disco nuovo.
Year: 2014
Place: Lucca (Italy)
This is an album full of fast and heavy songs. A mix between italian hardcore punk (Negazione style, to be clear), crossover thrash and grindcore. Soon they'll be back with a new album.