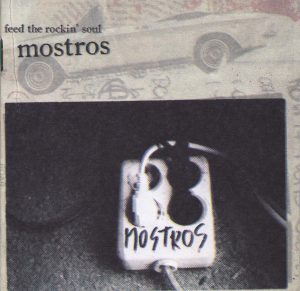 Año: 2005
Lugar: Palma De Mallorca
3 argentinos y un mallorquin (ex Cerebros Exprimidos) se juntan para formar una banda de hardcore punk rockanrolero muy energetico y pegadizo con un directo demoledor. Este es su segundo disco. Para fans de Little Richard, los Clash o Discharge por igual.
Anno: 2005
Luogo: Palma di Maiorca (Spagna)
3 argentini ed un maiorchino (ex Cerebros Exprimidos) si mettono insieme per dare vita ad una banda di hardcore punk rockenrolloso molto energico ed orecchiabile con un diretto devastante. Questo é il loro secondo disco. Per fans di Little Richard, i Clash o Discharge in parti uguali.
Year: 2005
Place: Palma di Mallorca (Spain)
3 argentinians and a mallorcan (ex Cerebros Exprimidos) get together to create a very energetic and catchy rockish hardcore punk band with a demolishing live. This is their second album. For fans of Little Richard, the Clash or Discharge equally.