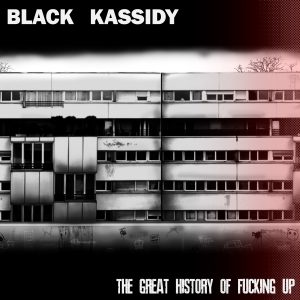 Año: 2018
Lugar: Moscú (Rusia)
Ultimo disco hasta la fecha de este cuarteto que toca un hardcore punk con melodias y muchas influencias ska y reggae. 15 canciones para casi 48 minutos de musica.
Anno: 2018
Luogo: Mosca (Russia)
Ultimo disco, per il momento, di questo quartetto che suona un hardcore punk con melodia e molte contaminazioni ska e reggae. 15 canzoni in quasi 48 minuti.
Year: 2018
Place: Moscow (Russia)
Last album until now from this quartet who plays a melodic hardcore punk with a lot of ska and reggae on it. 15 songs in almost 48 minutes.