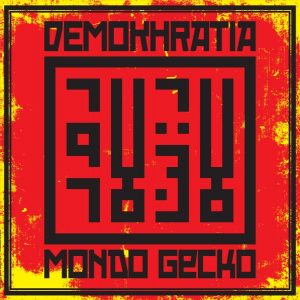 Año: 2013
Lugar: Argel (Argelia) / Tel Aviv (Israel)
Disco compartido en el cual Demokhratia aportan 10 canciones y Mondo Gecko 9. Ambas bandas tocan un estilo de musica similar (hardcore punk/thrash) aunque los primeros sean quizas un poco mas crudos que los segundos y cantan en argelino (idioma no reconocido oficialmente) mientras Mondo Gecko cantan en ingles. Muy buen disco.
Anno: 2013
Luogo: Algeri (Argelia) / Tel Aviv (Israele)
Disco diviso in cui Demokhratia apportano 10 canzoni e Mondo Gecko 9. Entrambi gruppi suonano una musica simile fra loro (hardcore punk/thrash) anche se forse i primi sono un po' piú crudi e cantano in argelino (lingua non ufficialmente riconosciuta) mentre i Mondo Gecko cantano in inglese. Bel disco.
Year: 2013
Place: Algiers (Argelia) / Tel Aviv (Israel)
Split album in where Demokhratia contribute with 10 songs and Mondo Gecko with 9. Both bands play a pretty similar style of music (hardcore punk/thrash) but first ones are maybe a little bit more raw and they sing in algerian (a non official lenguage) meanwhile Mondo Gecko sing in english. Good album.