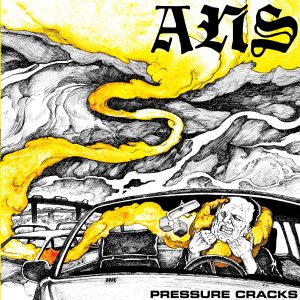 Año: 2009
Lugar: Denton (U.S.A.)
Ultimo disco de estos chicos. Dejan de lado el surf para concentrarse mas en el metal, con toques de rock psicodelico, a veces un poco sludge. En todo caso, la mayoria de los temas son rapidos la mayoria del tiempo. Uno de ellos ahora toca en Iron Reagan.
Anno: 2009
Luogo: Denton (U.S.A.)
Ultimo disco di questi ragazzi. Lasciano un po' da parte il surf per concentrasi sul metal, con pennelate di rock psichedelico, a volte un po' sludge. In ogni caso la maggior parte delle canzoni sono veloci per la maggior parte del tempo. Uno di loro adesso suona con gli Iron Reagan.
Year: 2009
Place: Denton (U.S.A.)
Last album from these guys. They forget about surf and concentrate more in metal with a psychedelic rock touch, almost sludge some times. Anyway, most songs are fast most of the time. One of them is playing in Iron Reagan now.