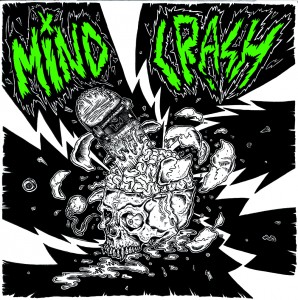 Año: 2012
Lugar: Barcelona (España)
Una de las bandas que mas me gustó en Barcelona, con un sonido totalmente en la onde de las bandas californianas de los '80 y primeros '90. A veces me recuerdan los Rancid de los primeros discos (como en "Reality Check", primer tema del disco), a veces los Suicidal Tendencies, tambien de los comienzos, a veces suenan un poco mas thrash. Por desgracia ya no tocan.
Anno: 2012
Luogo: Barcellona (Spagna)
Uno dei gruppi che più mi son piaciuti in Barcellona, con un suono totalmente nello stile delle bande californiane degli '80 e primi '90. A volte mi ricordano i Rancid dei primi dischi (come in "Reality Check", la prima canzone del album), a volte i Suicidal Tendencies, sempre degli inizi, a volte suonano un po' più thrash. Purtroppo non suonano più.
Year: 2012
Place: Barcelona (Spain)
One of the bands I most liked in Barcelona, with a sound totally in the vein of californian '80s and early '90s bands. Sometimes they remaind me Rancid's first albums(as in "Reality Check", the first song of the album), other times the Suicidal Tendencies, sometimes they sounds more like thrash. Unfortunately they don't play anymore.