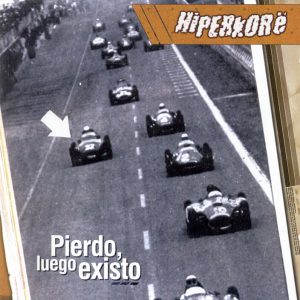 Año: 2001
Lugar: Madrid
En su epoca escuche este disco hasta gastarlo. Vendria a ser algo así como hardcore melodico, pero creo que es una definicion cuantomenos reductiva. Buenos musicos, buenas letras.
Anno: 2001
Luogo: Madrid (Spagna)
Ai tempi questo disco l'ho ascoltato fino a consumarlo. Verrebbe a essere qualcosa come hardcore melodico, anche se quasta definizione la trovo un po' riduttiva. Bravi musicisti, bei testi.
Year: 2001
Place: Madrid (Spain)
Back in the time i listened to this album until expendid it. You can call it melodic hardcore but i find this denifiniction a little bit reductive. Good music, good lyrics.