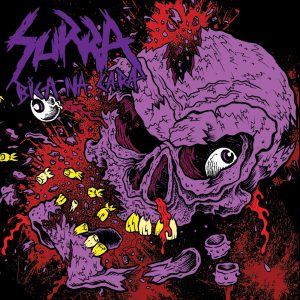 Año: 2012
Lugar: Santos (Brasil)
Aquí les dejo otro disco de este trio. Para quien se lo perdió antes: thrashcore o thrashpunk como lo llaman ellos ultra rapido y ultrapreciso.
Anno: 2012
Luogo: Santos (Brasile)
Vi lascio quá un altro disco di questo terzetto. Per chi é arrivato tardi: thrashcore o come lo chiamano loro thrashpunk ultraveloce e ultrapreciso.
Year: 2012
Place: Santos (Brazil)
Another album from this trio. For who just arrived: ultrafast and ultraprecise thrashcore or thrashpunk as they like to call it.