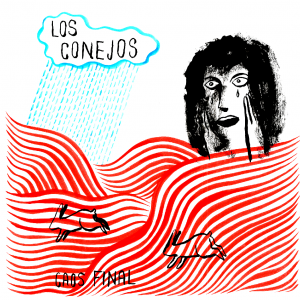 Año: 2015
Lugar: Logroño (España)
Pop punk con altos niveles de originalidad en las composiciones. Quizas definirlo pop punk sea un poco reductivo. Ellos mismos se dscriben así: "Posiblemente nos encontremos en algún lugar entre el proto y el post punk, la new-wave, el oi! primigenio y lo peor de los 90 con toques del rock torero de Gabinete Caligary."
Y en directo tienen una energia que mas le gustaria a muchas bandas de hardcore.
Anno: 2015
Luogo: Logrogno (Spagna)
Pop punk con un gran livello di originalitá nelle composizioni. Forse definirlo pop punk é un po' riduttivo. Loro stessi si descrivono cosí: "Possibilmente ci troviamo in qualche posto fra il proto ed il post punk, la new-wave, l'oi! primitivo ed il peggio dei'90 con un velo del rock torero di Gabinete Caligary."
E dal vivo hanno un'energia che magari l'avessero alcuni gruppi hardcore.
Year: 2015
Place: Logroño (Spain)
Pop punk with a great level of originality in compositions. Maybe defining it pop punk can be a little reductive. They describe themselves in this way: "Maybe we are somewhere in between proto and post punk, new-wave, primitive oi! and the worst from the '90s with a touch of torero rock like Gabinete Caligary."
And live they have such an energy which a lot of hardcore bands would like to have it.