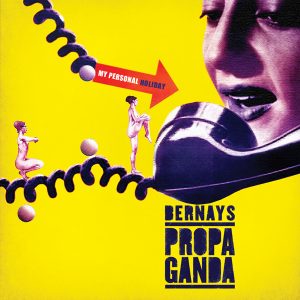 Año: 2010
Lugar: Skopje (Macedonia)
Sugundo disco de estos ex hardcoretas (algunos de ellos tocaron en FxPxOx. Algo así entre post-punk y post-hardcore con sonidos y ritmos robados al funk y a la disco. Canta una chica y las letras son en macedonio, o sea que no puedo decir mucho sobre ellas. Eso si, siempre que vienen a Barcelona tocan en okupas.
Anno: 2010
Luogo: Skopje (Macedonia)
Secondo disco di questi ex hardcorers (alcuni di loro hanno suonato negli FxPxOx. Una specie di via di mezzo fra post-punk e post-hardcore con suoni e ritmi rubati al funk ed alla disco. Canta una ragazza e i testi sono in macedone, quindi non posso dire molto su di essi. Peró sempre che vengono a Barcellona suonano in qualche squat.
Year: 2010
Place: Skopje (Macedonia)
This is the second album from these ex hardcorers (some of them use to play in FxPxOx). Something in between post-punk and post-hardcore with sounds and rhythms stolen from funk and disco. A girl is singing and lyrics are in macedonian so i cannot talk much about them. A fact: always they come to Barcelona they play in a squat.