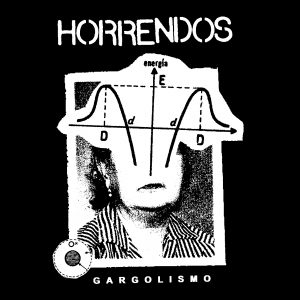 Año: 2020
Lugar: Bahía Blanca (Argentina)
Ultimisimo ep de esta banda, que lleva sacando musica desde 2008. Empezaron con un sonido muy influenciado por los Ramones pero a dia de hoy le han añadido unos toques mas agresivos y oscuros, alternando temas muy cortos y rapidos con bateria tupa-tupa, a otros mas largos y trabajados.
Anno: 2020
Luogo: Bahía Blanca (Argentina)
Ultimissimo ep di questo gruppo, che sforna dischi fin dal 2008. Iniziarono facendo canzoni pesantemente influenzate dai Ramones a cui al giorno d'oggi hanno aggiunto degli elementi piú aggressivi ed oscuri, alternando brani cortissimi e veloci con batteria tupa-tupa, ad altri piú lunghi e lavorati.
Year: 2020
Place: Bahía Blanca (Argentina)
This is the very last ep from this band, who is putting out records since 2008. In thier beginning they were making a very much Ramones style's music but with the years they added at it more aggressive and dark elements alternating very short and fast tunes with a tupa-tupa kind of drumming, with others longers and more worked.