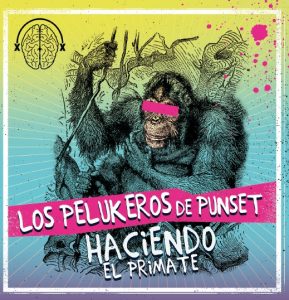 Año: 2018
Lugar: Venta De Baños (España)
Me escribieron estos chicos para compartir su musica. Este es su segundo disco. En el nos encontramos un punk rock melodico cantado en español con unas letras a medio camino entre el cachondeo y la critica social. Algo así como La Polla, solo por compararlos con alguien.
Anno: 2018
Luogo: Venta De Baños (Spagna)
M'hanno scritto questi ragazzi per compartire la loro musica. Questo é il loro secondo disco, nel quale troviamo un punk rock melodico cantato in spagnolo con dei testi fra il demenziale e la critica sociale. Tipo La Polla, giusto per compararli con qualcuno.
Year: 2018
Place: Venta De Baños (Spain)
This kids wrote me for sharing their music. This is their second album. In there we find a melodic punk rock with lyrics in spanish in between teasing and social themed. Something like La Polla, just for compare with someone.