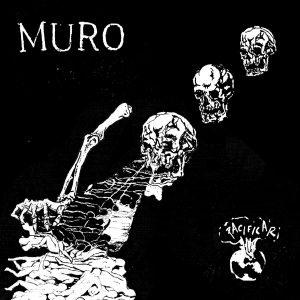 Año: 2020
Lugar: Bogotá (Colombia)
Buenisimo disco de hardcore punk crudo y a toda pastilla. Tuve la suerte de conocer a algunos de ellos y poder visitar su cuartel general en Bogotá. Buenos musicos, mejores personas.
Anno: 2020
Luogo: Bogotá (Colombia)
Fighissimo disco di hardcore punk grezzo e veloce. Ho avuto la fortuna di conoscere a un po' di loro e di visitare il loro quartiere generale a Bogotá. Bravi musicisti, migliori persone.
Year: 2020
Place: Bogotá (Colombia)
This is a awsome record full of raw and fast as fuck hardcore punk. I had the luck to meet some of them and visit their headquarter in Bogotá. Good musicians, better people.