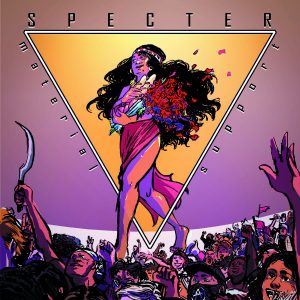 Año: 2019
Lugar: Nueva York (U.S.A.)
Ultimo trabajo hasta la fecha de este cuarteto de filipinos afincados en Queens. Consta de 5 temas de buen hardcore punk a veces mas agresivo, a veces mas melodico con letras orientadas hacia el racismo, imperialismo, explotacion y sexismo. Canta una chica.
Anno: 2019
Luogo: New York (U.S.A.)
Ultimo lavoro fino ad oggi di questo quartetto di filippini che vivono nel Queens. Si compone di 5 canzoni di buon hardcore punk a volte più aggressive, a volte più melodiche con testi orientati al razzismo, all'imperialismo, allo sfruttamento e al sessismo. Canta una ragazza.
Year: 2019
Place: New York (U.S.A.)
Last work to date by this quartet of Filipinos living in Queens. It consists of 5 songs of good hardcore punk sometimes more aggressive, sometimes more melodic with lyrics oriented towards racism, imperialism, exploitation and sexism. Sing a girl.