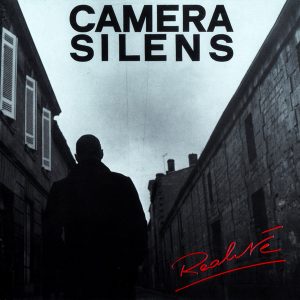 Año: 2003
Lugar: Burdeos (Francia)
Reedicion con canciones extras de un disco originalmente autoeditado en 1984. En el nos encontramos con 15 temas de punk/oi!, a veces al limite del hardcore y otras veces con atmosferas y sonidos mas cercanos al post-punk. Gran trabajo del bajo, que seguramente lleva la batuta en lo que a melodias se refiere, y una voz tipicamente oi! y la colaboracion de un saxofonista en un par de temas. Como anecdota os contaré que el cantante y bajista original se involucró en un atraco y estuvo en busca y captura por 28 años.
Anno: 2003
Luogo: Bordeaux (Francia)
Ristampa di un disco originalmente autoeditato nel 1984. In esso trovaremo 15 canzoni di punk/oi!, a volte al limite del hardcore ed altre volte con ambienti e suoni piú vicini al post-punk. Gran lavoro del basso, che sicuramente é chi comanda se parliamo di melodie, una voce tipicamente oi! e la collaborazione di un saxofonista in un paio di temi. Come aneddoto vi diró che il cantante e bassista originale collaboró in una rapina ed é stato un fuggitivo durante 28 anni.
Year: 2003
Place: Bordeaux (France)
This is a reissue with some extra tunes of an album originally released in 1984. In it we gonna find 15 songs of punk/oi! sometimes in the edge of hardcore, some others with more post-punk sounds and atmospheres. Great job of the bass who is surelly in charge of the melodies, with a tipically oi! voice and in a couple of tunes the collaboration of a saxophone. As an anecdote i'll tell you that the original singer and bass player commited a robbery and was on the run for about 28 years.