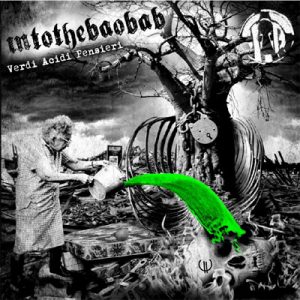 Año: 2012
Lugar: Bolonia (Italia)
Este es el ultimo disco hasta la fecha de este trio que toca un punk oscuro y muy original musicalmente y en las lestras, cargadas de una ironia tragicomica. Muy recomendable.
Anno: 2012
Luogo: Bologna
Questo é l'ultimo disco, fino a data odierna, di questo trio dedito ad un punk oscuro e molto originale musicalmente e nei testi, carichi d'una ironia tragicomica. Molto raccomandabile.
Year: 2012
Place: Bologna (Italy)
This is the last album (until now) from this trio who plays a dark and very original punk, in the music and also in the lyrics which are charged with a tragicomical irony. Very recommendable.