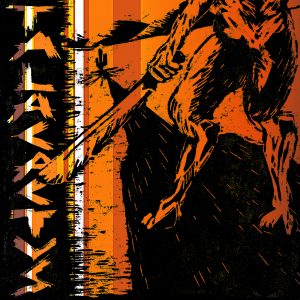 Año: 2019
Lugar: José C. Paz (Argentina)
Estoy muy enganchado a este disco. Son 15 canciones (en 13 minutos) de hardcore punk melodico con percusiones y algunos toques thrash. Muy bueno.
Anno: 2019
Luogo: José C. Paz (Argentina)
Non posso smettere d'ascoltare 'sto disco. Sono 15 canzoni (in 13 minuti) di hardcore punk melodico con percussioni e qualche pennelata thrash. Molto figo.
Year: 2019
Place: José C. Paz (Argentina)
I'm very addicted to this album. It is formed by 15 songs (in 13 minutes) of melodic hardcore punk with percussions and some thrash touch. Very cool.