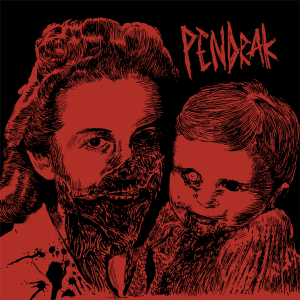 Año: 2018
Lugar: Paris (Francia)
Aquí les dejo el nuevo lp de este trio. Basicamente es algo entre grindcore y powerviolence con fuertes influencias de thrash/death/black metal. Los temas son cortos y hay mucha variedad de ritmos y voces, cosas que hacen que sean divertidos de escuchar. La calidad del sonido es muy buena tambien. En fin, que mola.
Anno: 2018
Luogo: Parigi (Francia)
Vi lascio quá il nuovo lp di questo terzetto. Basicamente é qualcosa fran grindcore e powerviolence con una gran influenza thrash/death/black metal. Le canzoni sono corte ed hanno una gran varietá di ritmi e voci, cose che fanno il disco divertente da ascoltare. La qualitá della registrazione anche é molto buona. In definitiva, una figata.
Year: 2018
Place: Paris (France)
Here it goes the new lp from this trio. Basically is something in between grindcore and powerviolence with a strong thrash/death/black metal influence. Songs are short and full of different kinds of rhythm and voices, which makes the album very intertaining. Sound quality is very good too. In resume, this shit is cool.