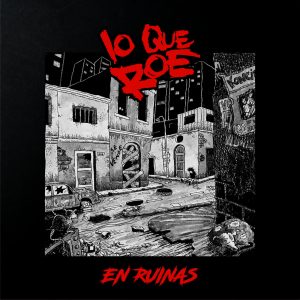 Año: 2014
Lugar: Lima (Perú)
11 temas de punk bruto, como lo definen ellos. Mas en concreto, nos encontramos algo a medio camino entre street punk, r'n'r y hardcore punk. A veces la guitarra solista tiene un rollo n.w.o.b.h.m. Personalmente la cancion que mas me a gustado es la numero 7, un r'n'r instrumental con un aire surfero. Incluyen una version de Ilegales.
Anno: 2014
Luogo: Lima (Perú)
11 tracce di punk grezzo, come lo definiscono loro. Piú dettagliatamente ci troviamo con qualcosa in bilico fra lo street punk, il r'n'r e l'hardcore punk. A volte la chitarra solista suona nello stile della n.w.o.b.h.m. La canzone che piú ho apprezato é la numero 7: un r'n'r strumentale tipo surf. Includono una versione degli Ilegales.
Year: 2014
Place: Lima (Perú)
11 tracks of brute punk, in their definition. In the specific it's something midway street punk, r'n'r and hardcore punk. Sometimes solo guitar remind me to n.w.o.b.h.m. My favorite song is number 7, an instrumental r'n'r in a surf style. They include a cover from Ilegales.