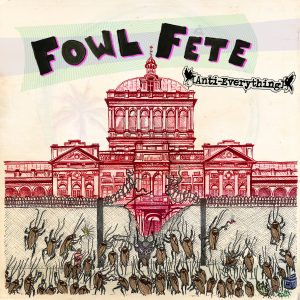 Año: 2020
Lugar: Puerto España (Trinidad y Tobago)
Calypso-core desde el caribe. En este disco se alternan temas cortos y al grano, en la mejor tradiccion hardcore, con otros mas largos, melodicos y elaborados pero siempre manteniendo influencias de la musica caribeña en algunos ritmos y usando en algunos temas los tambores metalicos tipicos de las islas.
Anno: 2020
Luogo: Port of Spain (Trinidad e Tobago)
Calypso-core dai caraibi. In questo disco si alternano brani corti e diretti, nella migliore tradizione hardcore, con altri piú lunghi, melodici ed elaborati, mantenendo sempre contaminazioni di musica caraibica in alcuni ritmi ed usando gli steel pans tipici delle isole in alcune canzoni.
Year: 2020
Place: Port of Spain (Trinidad and Tobago)
Calypso-core from the Caribbean. In this album they alternate short and to-the-point tunes, as in the best hardcore tradiccion, with longer, more melodic and more elaborated songs, but always keeping caribbean music influences in some riddims and using the tipical local steel pans in some tunes.