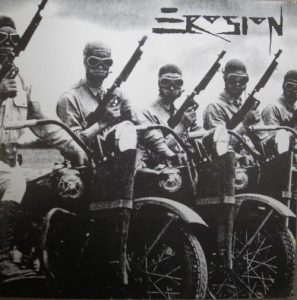 Año: 1992
Lugar: Hamburgo (Alemania)
Brutalisimo disco de crossover thrash. Algo a medio camino entre Nuclear Assault y Anti-Cimex. 13 temas repartidos en 50 minutos cargados de rabia y oscuridad a partes iguales. Muy recomendado.
Anno: 1992
Luogo: Amburgo (Germania)
Brutalissimo disco di crossover thrash. Qualcosa a metá strada fra Nuclear Assault ed Anti-Cimex. 13 canzoni distribuite in 50 minuti carichi di rabbia ed osuritá in parti uguali. Molto raccomandato.
Year: 1992
Place: Hamburg (Germany)
This is a very brutal crossover thrash album. Something in between Nuclear Assault and Anti-Cimex. 13 songs distribuitend among 50 minutes of anger and darkness. Very recommended.