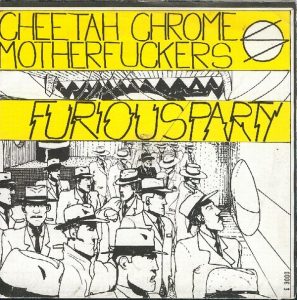 Año: 1985
Lugar: Pisa (Italia)
3 canciones cantadas en ingles de rapido y furioso hardcore punk. Para quien no lo sepa son pioneros del genero, empezando su actividad en el 1979 y la calidad de esta grabacion es casi milagrosa si consideramos la epoca y la geografia.
Anno: 1985
Luogo: Pisa
3 canzoni cantate in inglese di veloce ed incazzato hardcore punk. Per chi non lo sapesse sono pionieri in questo genere, avendo iniziato a suonare nel 1979 e la qualitá di questa registrazione é quasi miracolosa se consideriamo l'epoca e la procedenza geografica.
Year: 1985
Place: Pisa (Italy)
3 fast and furious english singed hardcore punk songs. For who don't know they were pioneer in this music style, in fact they started their activity in 1979 and the quality of this record is almost a miracle if we considere the time and the place.