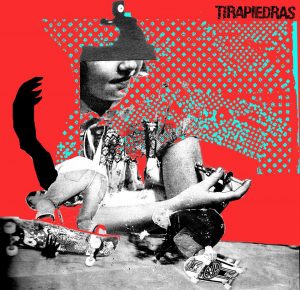 Año: 2015
Lugar: Buenos Aires (Argentina)
Este disco, como muchos otros, lo encontre en el blog de xxRuidoxx y desde entonces va sonando en mi lista de reproduccion. Son 12 temas mas bien cortitos de hardcore punk medio tiempo que a veces puede recordar el skate rock californiano de los '80s y a veces cosas mas post-hardcore de los '90s. Interesante y original.
Anno: 2015
Luogo: Buenos Aires (Argentina)
Questo disco, come molti altri, l'ho trovato nel blog xxRuidoxx e fin d'allora é fisso nella mia playlist. Sono 12 canzoni la maggior parte corte di un hardcore punk a tempo medio che a volte puó ricordare un po' lo skate rock californiano degli '80 ed altre volte cose piú post-hardcore anni '90. Interessante ed originale.
Year: 2015
Place: Buenos Aires (Argentina)
I have found this album, as many others, in xxRuidoxx's blog and since then is sounding in my playlist. Is composed by 12 mostly short hardcore punk songs which sometimes can remind a little bit of '80s californian skate rock and some other times is more like '90s post-hardcore. Interesting and original.