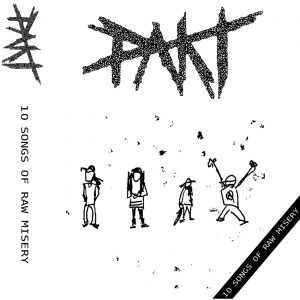 Año: 2020
Lugar: Koper (Eslovenia)
Segundo trabajo de estos chicos, en cinta igual que el primero. Tocan un d-beat crudo y ruidoso. Canta una chica y las letras son en eslovenio, español, italiano y ingles.
Anno: 2020
Luogo: Capodistria (Slovenia)
Seconda uscita di questi ragazzi, in cassetta come la prima. Suonano un d-beat grezzo e rumoroso. Canta una ragazza ed i testi sono in slovenio, spagnolo, italiano ed inglese.
Year: 2020
Place: Koper (Slovenia)
Sencond issue from this guys, in cassette as the previous one. They play a raw and noisey d-beat. Is a girl who sings and the lyrics are in slovenian, spanish, italian end english.