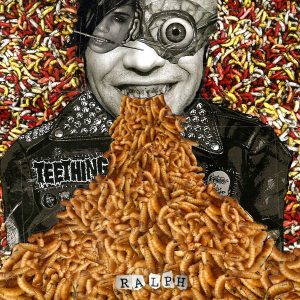 Año: 2014
Lugar: Madrid
4 canciones de grindcore/powerviolence/hardcore punk. Muy buenos temas, portada brutal. Hace poco los vi en directo y partieron, aunque no tuvieran bajista.
Anno: 2014
Luogo: Madrid (Spagna)
4 canzoni di grindcore/powerviolence/hardcore punk. Belle canzoni, copertina brutale. Poco tempo fa gli ho ho visti dal vivo e hanno spaccato, anche se hanno suonato senza bassista.
Year: 2014
Place: Madrid (Spain)
4 gindcore/powerviolence/hardcore punk tunes. Very good songs and cool cover. Not long ago i saw them live and was a really good show, even if they played without bass player.