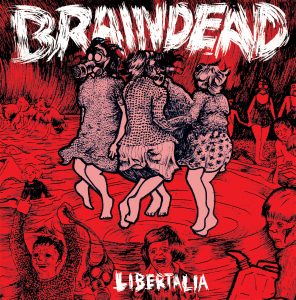 Año: 2013
Lugar: Hamburg (Alemania)
Trio de fusion hardcore punk y ska/dub, quizas mas hardcore punk en este disco.
Canciones muy güapas y letras socio-politicas.
Los conozco por Stella, la chica que canta en el cuarto tema del disco.
Anno: 2013
Luogo: Hamburg (Germania)
Trio che fusiona hardcore punk e ska/dub, forse piú hardcore punk in questo disco.
Canzoni molto ben fatte e testi socio-politici.
Li conosco grazie a Stella, la ragazza che canta la quarta canzone del disco.
Year: 2013
Place: Hamburg (Germany)
Hardcore punk and ska/dub fusion trio, maybe more hardcore punk in this album.
Well made songs and socio-politics lyrics.
I know them for Stella, the girl who sings in the fourth track of the album.