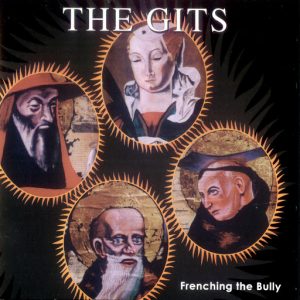 Año: 2003
Lugar: Seattle (U.S.A.)
Esta es una reedicion de un disco originalmente salido en 1992. Las 2 ediciones se diferencian por la portada y unas canciones extras grabadas en directo. Musicalmente tocan un punk un poco pop, un poco r'n'r con algunas influencias jazz y blues y una voz de las mas brutales en este genero. Lastima de final para la banda, que se separa en 1993, cuando su cantante fue violada y asesinada.
Anno: 2003
Luogo: Seattle (U.S.A.)
Questa é una ristampa di un disco originalmente uscito nel 1992. Le 2 edizioni si differenziano per la copertina e per alcune canzoni in piú registrate dal vivo. Musicalmente suonano un punk un po' pop, un po' r'n'r con alcune pennelate jazz e blues ed una delle voci piú brutali in questo genere. Triste finale per la banda, separatasi nel 1993, quando la cantante fu violentata ed assasinata.
Year: 2003
Place: Seattle (U.S.A.)
This is a reissue of a album originally from 1992. Differences between the 2 editions are the cover and a few added songs, recorded live. Musically they play punk, sometimes a little bit pop, sometimes a little bit r'n'r, with some jazz and blues influences and with one of the most outrageous voice in this genre. Sad end for the band, who split up in 1993, when the singer was raped and murdered.