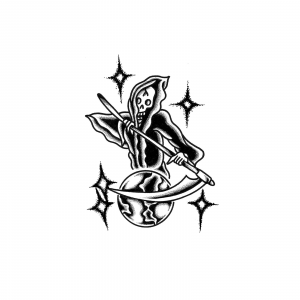 Año: 2020
Luogo: Honolulu (U.S.A.)
Desde Hawaii este disco en cinta de esta banda mixta (2 chicos y 2 chicas). 12 canciones en 12 minutos. Caña y rabia.
Anno: 2020
Lugar: Honolulu (U.S.A.)
Dalle Hawaii questo disco di questo gruppo misto (2 ragazze e 2 ragazzi). 12 canzoni in 12 minuti. Legna e rabbia.
Year: 2020
Place: Honolulu (U.S.A.)
From Hawaii this albumm from this mixed band (2 boys and 2 girls). 12 songs in 12 minutes. Blast and rage.