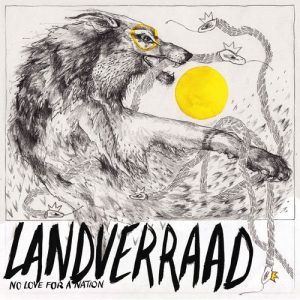 Año: 2012
Lugar: Amsterdam (Paises Bajos)
7 pulgadas con 6 canciones de hardcore punk/powerviolence con vocal femenina y letras sobre ecologia, feminismo y protesta en general. Ya no tacan pero una vez los ví en vivo y molaban mucho.
Anno: 2012
Luogo: Amsterdam (Paesi Bassi)
7 pollici con 6 canzoni di hardcore punk/powerviolence con cantante femminile e testi che trattano di ecologismo, femminismo e protesta in generale. Non suonano piú peró una volta gli ho visti dal vivo e spaccavano.
Year: 2012
Place: Amestardam (Netherlands)
7″ with 6 songs of hardcore punk/powerviolence with female vocal and lyrics about ecologism, feminism and protest in general. They don't play anymore but i saw them live once and they were really good.