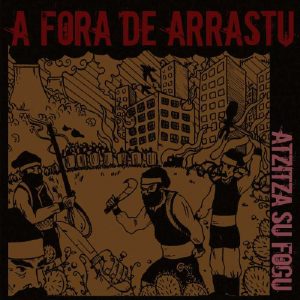 Año: 2012
Lugar: Cagliari (Italia)
Estos chicos llevan dando guerra desde el 2004 por lo menos. Hardcore punk y post-hardcore que podria recordar a veces a gente como Refused o Hot Water Music. Pero solo un poco y solo a veces. Todas las canciones son cantadas en sardo.
Anno: 2012
Luogo: Cagliari
Questa gente é in giro dal 2004 come minimo. Suonano un hardcore punk e post-hardcore che potrebbe ricordare a volte ai Refused o agli Hot Water Music. Peró solo un po' e solo a volte. Tutte le canzoni sono cantate in sardo.
Year: 2012
Place: Cagliari (Italy)
This people are around since at least 2004. They play hardcore punk and post-hardcore which can remind sometimes to Refused or Hot Water Music. But just a little and just sometimes. All songs are sung in sardinian.